When it comes to backyard landscaping, you want it to be as low maintenance as possible. Your time in your yard should be spent in rest and relaxation, instead of constantly struggling against Mother Nature. Of course, the smartest move is to hire Water Wise Landscape to build you a low maintenance backyard, but in the meantime you can try these low maintenance backyard landscaping tips:
Extend the Living Spaces in Your Backyard Landscaping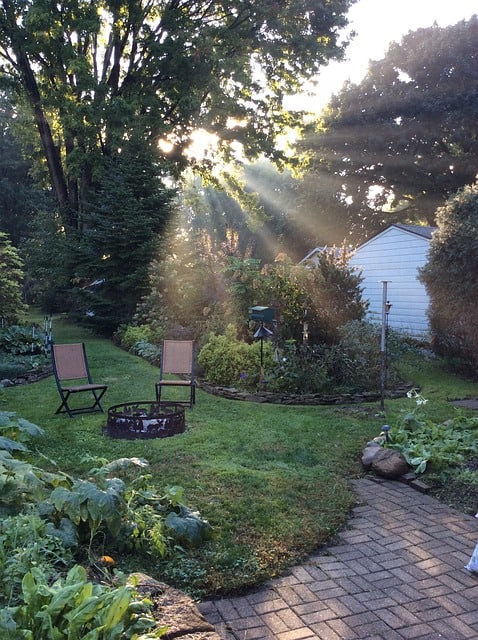 The creation of outdoor living spaces not only gives you more outdoor space for entertainment, but it also reduces the amount of maintenance work in the long run. This is because there's fewer grassy areas to care for. You can take advantage of stone patio areas for grilling, or adding a dining table and a fire pit area for weekend BBQ parties.
Use the Bluestone for Backyard Landscaping
Bluestone is a little bit pricey, but it is worth it because it is so dense and durable that it doesn't require much in the way of maintenance. It is also versatile when it comes to design, because it can come in a variety of colors.
A Strong Foundation is Important
When creating a landscape, make sure the foundation is strong and solid. This will prevent the need for fix-ups later down the line. If you hire Water Wise Landscape, this part is pretty much taken care of because we avoid providing clients with subpar work. Longevity and sustainability is always our aim.
Use Crushed Stone Instead of Mulch
A really good xeriscaping technique is the use of crushed stone instead of mulch. They make great options for beds because they don't need to be replaced. That means less maintenance work for you.
Use Sturdy Plants
This is especially suitable for a landscape in a desert city, because only the sturdiest of plants can survive in this region so it's pretty much a requirement. Low maintenance plants include perennials that you only need to buy once and care for every once in a while. Hens and chicks are also tough, along with yuccas.
Contact Water Wise Landscape
Last but not the least, if you really want a sturdy low maintenance backyard landscaping, you should leave it to the professionals. Contact Water Wise Landscape today and we will give you a FREE quote.