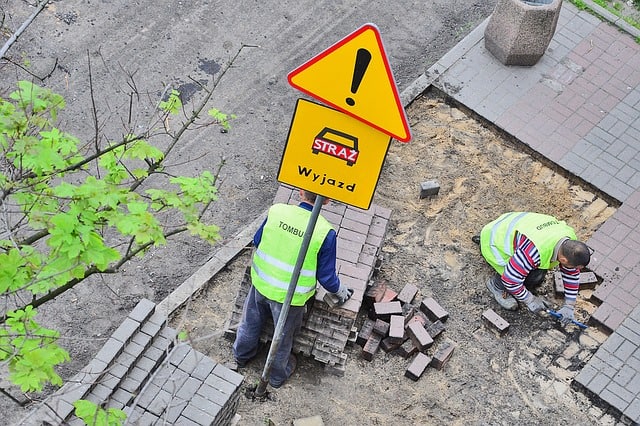 Paver installation is not exactly a DIY project that you can decide to do over the weekend. If you want to avoid costly mistakes and future headaches, you should hire a landscaping company like Water Wise Landscape and let the experts do the work for you. However, should you decide to try paver installation for yourself, against better judgement, there are some clear-cut guidelines you need to follow:
Don't Cut Corners with Paver Installation
It is no secret that the cost of paver installation is not completely insignificant, so it is understandable if you are already feeling the pinch on your wallet. But there is a very good reason for the costs – because there is a lot riding on it. This is not a weekend project where you can rely on cheap alternatives and a little bit of luck. If you go with cheap materials and labor, you may end up with a shoddy driveway that looks ugly and poses a safety risk. You will end up spending more on repairs and do-overs compared to just investing the right amount.
Don't Guess at the Size of the Area You Want to Cover
It is going to be a huge hassle if you already the finished paver installation, only to realize that you need the area to be bigger. It's not that uncommon for homeowners to finish their patio, only to find out that once the BBQ and the swinging bench are placed, there is no longer any room to move. So if you are estimating the amount of area you want to cover, do not be afraid to swing wide. If assessing the exact amount you need to cover is impossible, it is usually better to overestimate than to underestimate.
Do Plan the Receiving of Materials
You have to put in the effort when it comes to coordinating the delivery of new materials, as well as the removal of existing ones. Paver installation will require you to deal with a large number of materials that must be kept separate. Additionally, these materials can add up and grow too heavy so you want to minimize the amount of times you have to move them.
Do Take Your Time
You don't want to rush when it comes to paver installation. It's more than just the age old platitude of doing things slowly but surely. You really need to ensure that you spend a lot of time on the base, so that it will have a nice, thick, and consistent layer. This approach of spending as much time and care on the layers will make the project easier as you go, since a solid base helps make the addition of new layers easier.
Don't Overestimate the Amount of Work You Can Do
At the end of the day, you need to be realistic. If you are taking on a project that is much larger than you can safely do, do not hesitate to hire a paver installation company. You won't be spending way above what you would normally spend on your own, and chances are you may actually save a bit if you count the risk of do-overs and repairs if you make a mistake on your own. If you need a company that can handle paver installation and has years of experience providing said services within Coachella Valley, contact Water Wise Landscape and we will give you a FREE estimate.